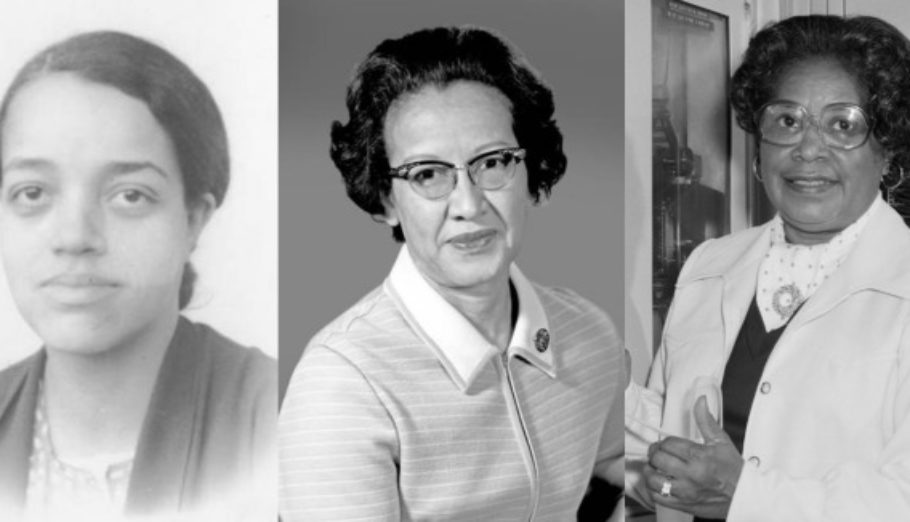 Happy Women's History Month! Every March since 1987, Congress has designated March as Women's History Month. This month, and every month of the year, we celebrate the contributions women have made to the United States and recognize the achievements women have made over the course of American history. It is also a time to reflect on the problems that women have faced in the struggle to be free and the vital role they continue to play in society.
This month, I encourage all of you to celebrate and center your thoughts on women who are often erased—indigenous, trans, undocumented, disabled, queer, houseless, elderly, muslim, neurodivergent. Make sure your feminism is intersectional!
Today's post will be focusing on the Hidden Figures, the group of women who worked as "computers" for NASA to aid in the launch of astronauts into space. Human computers were people who performed mathematical equations and calculations by hand. These women and their contributions to astronomy are fundamental today. For example, Annie Jump Cannon's stellar classification system is still used today ranking the stars from hottest to coolest (O, B, A, F, G, K, M.)
The book and the movie that was based off of the book tells of the story of the three African-American women who served as the brains behind the launch of astronaut John Glenn into orbit. This momentous event restored the nation's confidence, turned around the Space Race, and galvanized the world.
This work draws strong attention to the challenges of women in the field of STEM when it comes to stereotypes and unconscious bias. The women are looked down upon just because of the gender and have to constantly prove to the men on the team that they are capable. In addition, one of the scenes of this movie centers on the segregated work stations and how Katherine Johnson has to walk half a mile just to use the nearest colored people's bathrrom. Speaking up about the issue led to a change, the abolition of bathroom segregation.
It is empowering to see women figures to look up to especially as a women in STEM. While I was growing up, I felt that a position in the STEM world was unattainable as it was male-dominated. I thought I was unable to have a seat at the table. However, the seat at the table is there for me, and I will get there through hard work. Moreover, it inspires me to not only to advocate for myself but for other women and girls I come across. They too deserve a seat at the table. This movie also centers around camaraderie between the women and how they achieved what they have by working together.
Dear woman,

you can be anything you want to be.
https://www.space.com/35430-real-hidden-figures.html
https://techpoint.africa/2017/04/07/lessons-hidden-figures/